Creating your Boss Brand Identity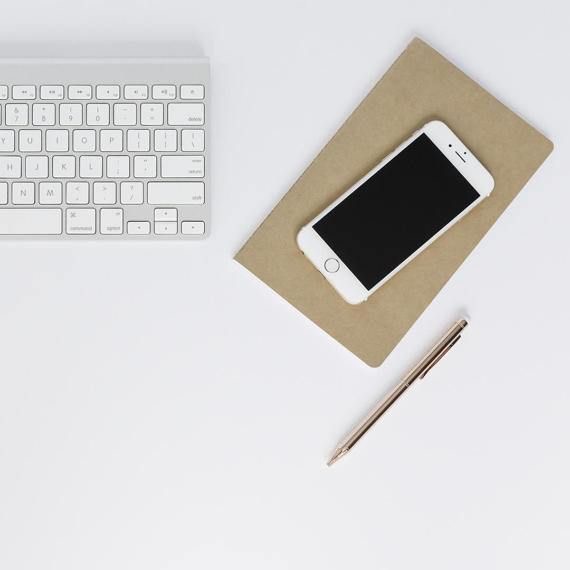 What's Your Brand Identity?
Happy Thursday! We have been talking all things "why you need a brand" over the past week on Instagram and here in the blog. We touched on the concept of operating as a brand vs. a business, and today we're touching on having a consistent brand identity.
"know who you are, why you exist—and use that in every aspect of your branding to make sure your audience knows it."
Having a consistent brand identity is the way you stand out, build trust, and communicate your brand vision, mission and values. Take a second to think about your brand identity- Do you have one? What is the message? And Is it consistent across your website; social profiles, marketing materials and visuals related to your business?
If not it's okay!
As I mentioned in my post - Operating as a Brand vs. a Business. Your brand is not just your logo, colors, or business name. It's the overall sum of how your brand looks, feels, and most importantly speaks to your ideal clients and readers - as well as what opinions that are formed when someone thinks about your business. Knowing who your targeting helps you develop your identity, which in turn makes it a whole lot easier for your marketing.
"Your mission is creating an experience that encourages people to engage with you."

Here are a few ways to help you if your finding yourself stuck or struggling with creating an amazing brand identity that stands out, effectively communicates your why, and turns your viewers into buys.
Here are a few ways to help you if your finding yourself stuck or struggling with creating an amazing brand identity that stands out, effectively communicates your why, and turns your viewers into buys.

Step 1- Know your why? -(What is the reason you exist?)
Okay! So you started a business, but what was the reason for starting it?
Create a mission: 2-3 sentences that shares Why your company exists?
Create a vision: 2-3 sentences that explains Where you want your brand to go and how you and your team will achieve this.
This will be your tool guide to refer to as you create your identity. What you will want to include in this section is your core brand values; your target audience, the challenge/problem, and the solution to that problem/how you plan to solve it.
Tip: It can also be helpful to list 3-5 adjectives that your brand is not. Use these words to keep you focused on your why and keep your messaging cohesive.
Step 2- Discover Your Brand Words-
Your branding words are 3-4 strong and meaning words that specifically identifying your brand values, and clarify your vision. Call this one of the foundation building blocks of your brands core.To discover your words -
Identify first what you want to be known for?

What makes you and your brand unique?

What do you value?
Tip: Remember to dig deep and list words and statement that speak to the feel of your brand.
Now from this begin to create a list of those words that can fit as answers to each question. Do a brain dump. List as many words as you can (10-15 words per questions).

Here are a few examples I used for my brand:
Question 1: Genuine - Trustworthy - Expert
Question 2: Boldness - Knowledgeable - Friendly
Question 3: Creativity - individuality - Interactions
Tip: You don't want to just jot down words that describe your brand, but words that resonate and appeals to your clients/audience.
Once you have your list- condense until you have 3-4 strong words that ideally describe your brand.

Step 3- Create an Effective Brand Strategy -
Craft out a plan that outlines exactly what you plan to share, achieve and how you plan to achieve it. Keep in mind your brand exists to create a solution to a problem your audience has. This will help you as you strategize. Once you have your plan re-read your vision and mission statement to make sure they match.
Step 4- Nail you Messaging i.e your language-
Your brand messaging is a consistent way to communicate the value of your brand, generate stories, and grow a supportive tribe. Remember you'll want your language to stay true to the personality of your brand.
Key: Think about the product or service you offer. This will allow you space to craft your messaging. Stay clear of selling or talking about your service/product all the time. Focus more on telling stories/ educating others/ and inspiration (this in itself will specifically help your client's/reader's get to know you and build that trust factor).
"People Invest in and are attracted to People"
Step 5 -Kill it with your Visuals-
The visuals that you use for your website and social sites sets the tone for your business and effortlessly communicates your style. This also helps you attract the ideal people you desire to serve, and not the ones you don't.

4 top suggested visuals to use in your branding and social profiles (i.e specifically your social media)
Make sure your logo and colors match the feel of your brand.

-Logo/graphics reveals your identity and shows ownership.

Lifestyle/Personal- to show a humanistic and approachable side of your brand and yourself.

Behind the scenes - share happenings and how things move behind the scenes.

Client/Service - use these images to direct attention and educate your audience on the services you offer. Remember the key is to educate not sell.
Put it all together-
Once you have all the key ingredients. Now it's time to pull it all together in a Brand Style Guide—which outlines your why, the tools - i.e visuals/graphics, and language of your brand that will ensure you stay in line with your brand identity. I have created a tool to help you out. Get it below.
Remember your brand identity is what sets you apart, and will help you service those customers that are looking to work with you. If you want to achieve this, then there is no getting around creating a strong identity. We are all meant to stand out. It's crucial that you create your brand identity accurately, in order to portray who you are to your customers in the best light. Now that you have the tools, it's time to start the work and put things into place
Whether you have a brand identity, or your starting from scratch. I hope these tips will help you gain the confidence you need to level up and kill it in your business.
Talk to you next week!