The Art of Boudoir | My Experience and Why It Means So Much! | Baltimore Maryland Boudoir Photogrpaher
You've heard the words "Boudoir Session", but what exactly is a boudoir photography session? Should you get one done? Let's chat love. What's better then getting your hair and makeup done while enjoying a nice glass of wine or champagne? Getting your hair and makeup done for a special photo shoot just for you. Yep, you heard me. A photo shoot all for you, celebrating you, and to top it off gorgeous images of you!
As a glamor and boudoir photographer I get to capture everyday women just like you, and create beautiful art work for them in the form of timeless photographs with a side of sexy and fun. Boudoir is about embracing and celebrating your sensuality and femininity- breaking down your preconceived notions about beauty to show you how gorgeous you really are.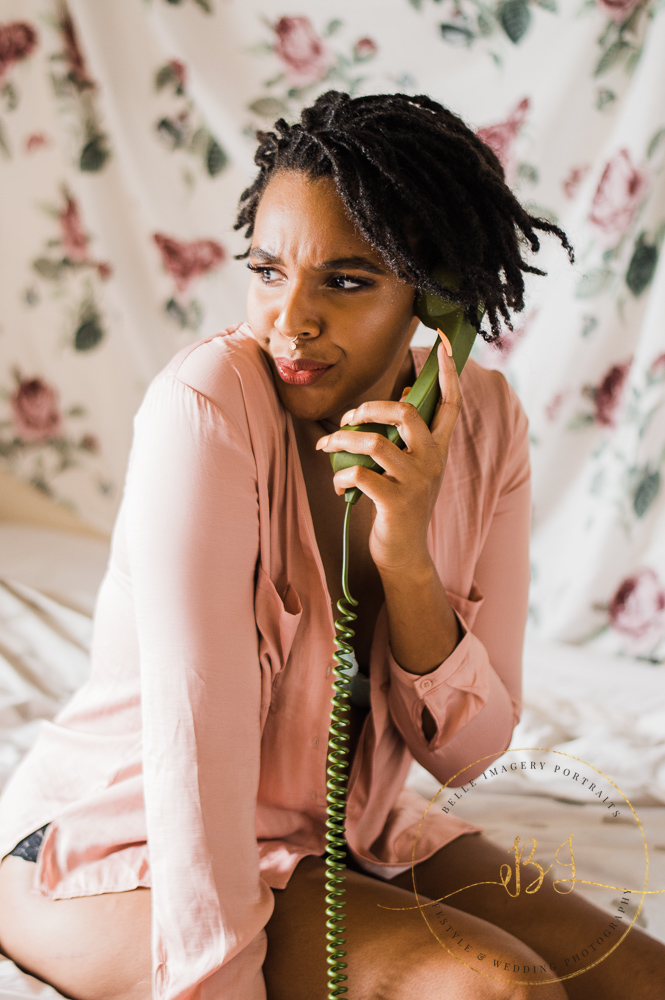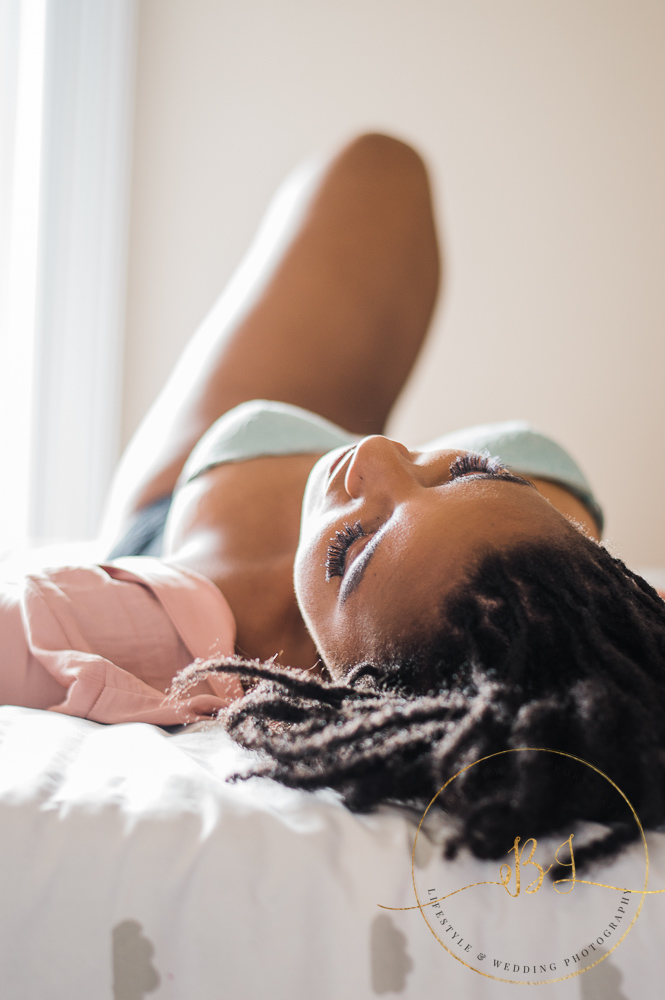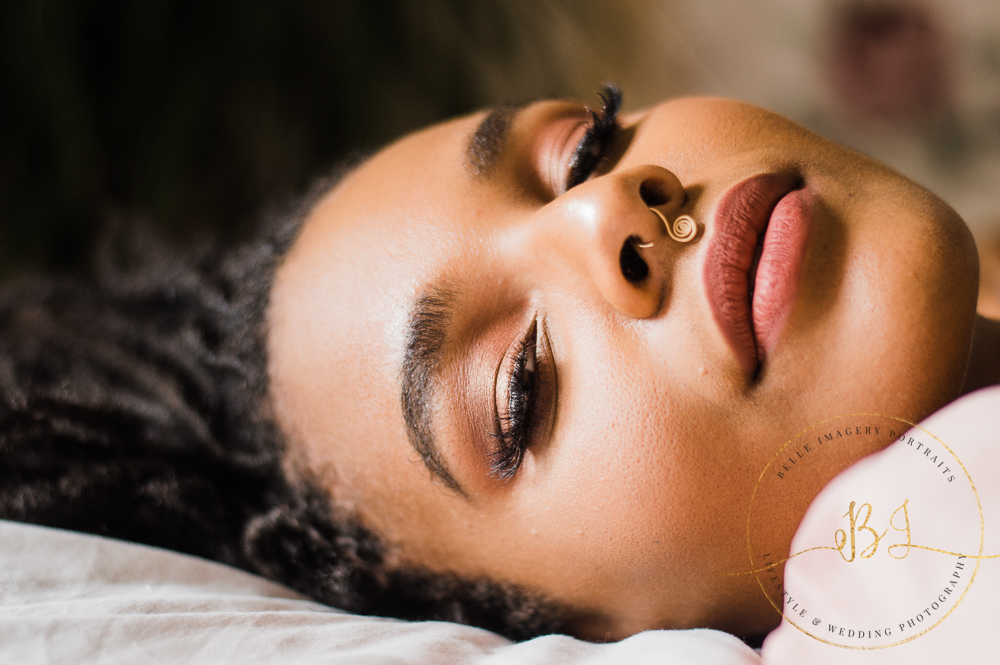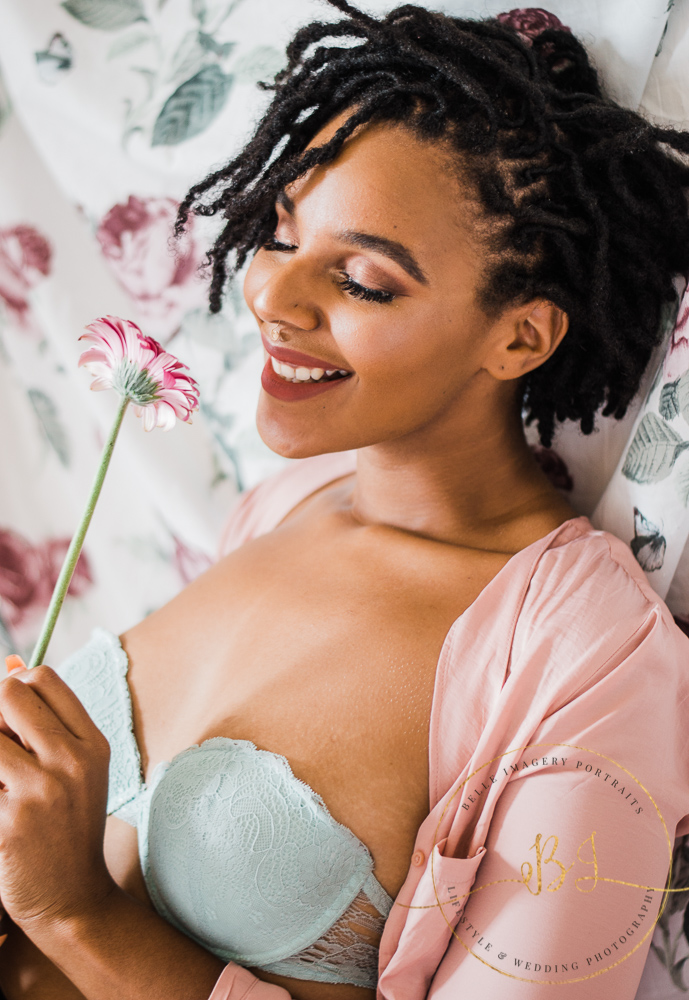 Every women struggles with seeing their beauty and has insecurities. Yes, that includes me. I'll put it out there. I did my very own boudoir shoot. You can't talk the talk unless you've experienced something right?! I was at a very fragile time in my life. I had just gone through a tough break up from a 3-year long relationship where I thought marriage was the future. I had gained 15 pounds from being so stressed, being a busy single parent and business women, was enough for anyone to scream. I needed to get back to me and get my glow back.
After photographing lots of women over the years I knew I needed to reconnect and see myself. As the girl behind the camera, getting in front of it was a bit different. I didn't know if I would be nervous, but I was. I had the typical concerns about what I was going to look like, how I was going feel in my poses, and would I look sexy 15 pounds heavier. After a few minutes of talking to the beautiful women who photographed me I knew I was in great hands. Music, laugher, great instruction, encouragement, validation and so much fun was how I describe my very own experience. After my session I felt empowered, free, and further inspired to serve my beautiful clients. I can't say enough great things about my session and when I saw my pictures, I cried. Yes! I cried tears of joy because I could not believe that was me. Behind the makeup, the clothing, the 15 extra pounds, there was my smile. There was my glow. There was ME. The beautiful women that had been lost for sometime. Every time I need a little reminder of who I am. I can pull out my pictures and remind myself of the journey; the hard work, and the pain I overcame and I remember that beauty comes from within. Here are a few of my own images.
Photography by Candice Michelle Boudoir This beautiful lady... I just love her.
You see a boudoir session is not just about the pictures. It's an experience, a life changing experience that every woman should have. It's for the women that don't just want to exits, but they blaze their own trail, want to feel empowered, and yet in touch with her feminine. They want to reconnect with who they truly are.
Today I want you to know that you are a beautiful, passionate, and a strong woman. Perfect in every way and deserving of love, being seen, and you matter.
Thinking about doing a boudoir session for yourself, an anniversary gift, or celebrating a milestone? Well what's stopping you? Go ahead, give yourself permission. Permission to show off your beauty and get an esteem boost with photographs of yourself that you will forever treasure. Indulge, and I promise you'll love every minute!
Stay inspired beautiful!